Change over from flooded to a Lithium battery system using a Victron complete system.

Victron intergraded battery charging and monitoring systems using the Cirbo GX specifically made to manage your battery system using blue tooth to your phone. Or add the GX 50 color display to control and monitor inverter / charging, battery consumption, solar panel input. the Cirbo GX can even be used for tank monitoring or a hole host other functions.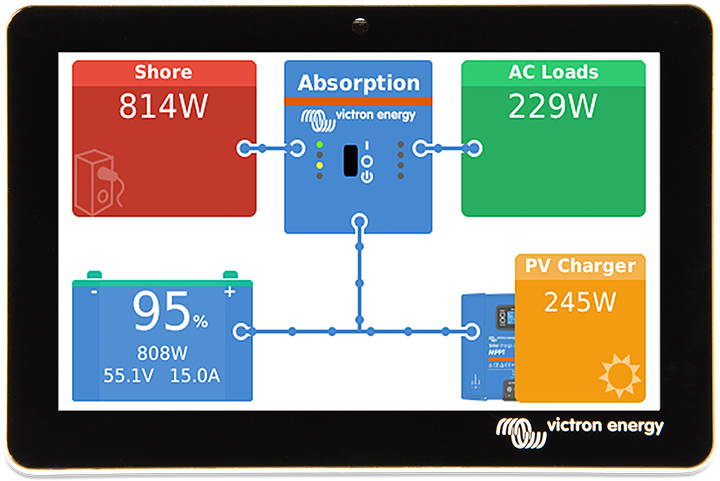 Victron makes hundreds of products including a wide range of inverter /chargers, isolation transformers, solar panel controllers, power distribution systems and battery chargers that can be incorporated into your electrical system.
Victron Lithium LiFePO4 batteries come in a wide variety of shapes and sizes and are made to be used with a Victron Battery Management System or BMS. The advantages are fast charging, high capacity, light weight, and very deep cycling. Lithium batteries can be used for a house battery bank. AGM batteries can be used for engine starting batteries in conjunction with lithium.
Victron makes DC to DC chargers that can be used to charge the engine start batteries, bow thruster batteries or the other way around depending on the configuration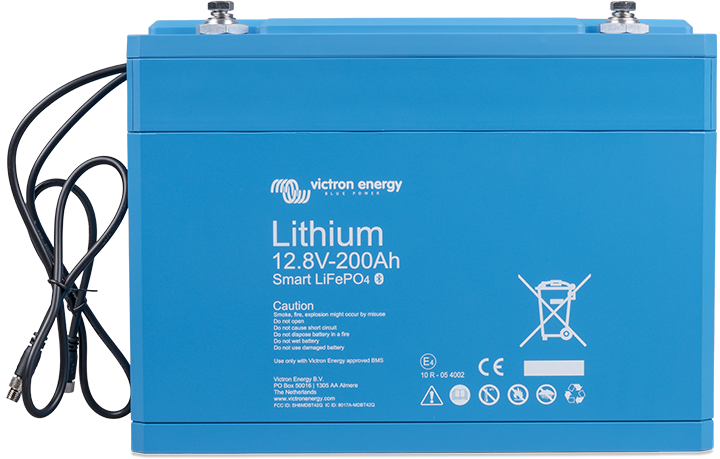 The Smart BMS CL 12/200 is a Battery Management system for Victron lithium-iron-phosphate (LiFePO4) Smart Batteries. It has been specifically designed for 12V systems with a 12V alternator. The BMS CL 12/100 monitors and protects each individual battery cell within the battery (or battery bank) and will disconnect the alternator, charge sources or DC loads in case of low battery voltage, high battery voltage or over temperature. The dedicated alternator input provides current limiting and one-way traffic from the alternator into the battery, this so any size alternator (and start battery) can be safely connected to the Smart Lithium battery or batteries.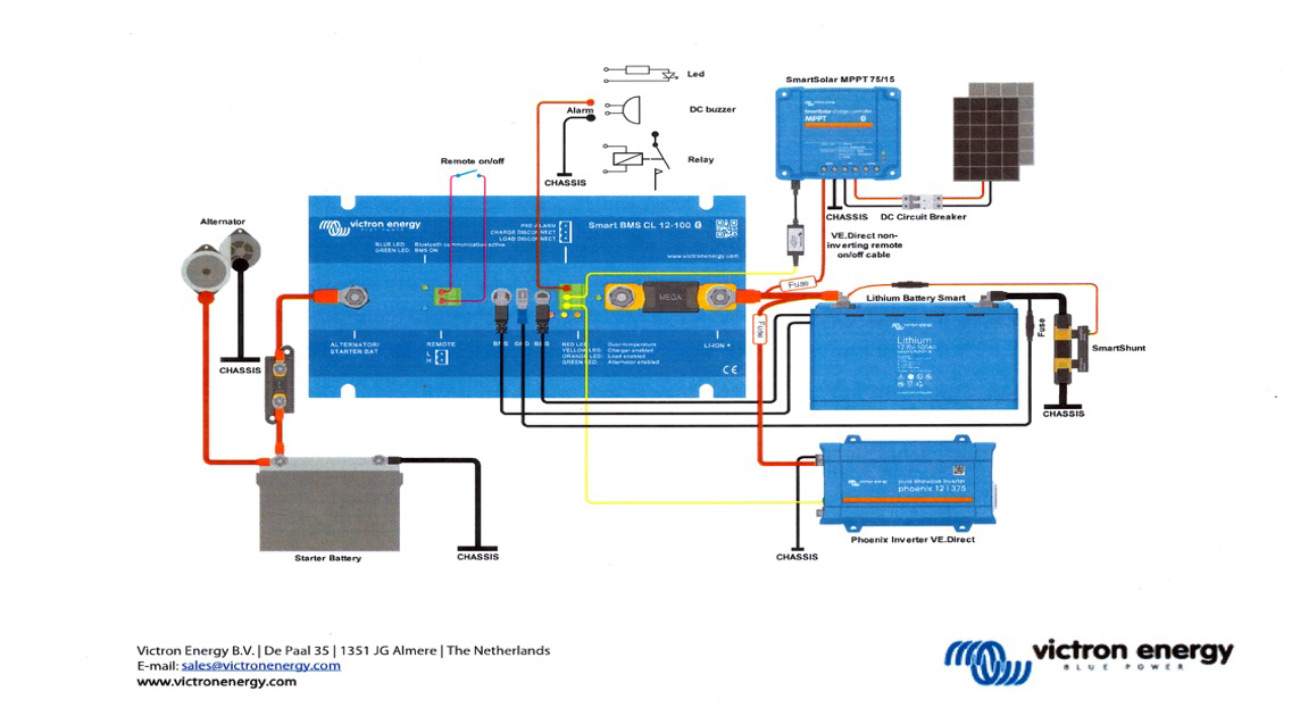 There are lots of configurations and Victron products made to tailor a power system for your exact needs. I can design an Victron system for your vessel so give me a call.